I refuse to watch Division I college football during bowl season because I in no way want to condone -- through watching commercials, advertisements, or the actual games -- the slow-motion train wreck that is the BCS. And if I ain't watching college football, there aren't a lot of interesting things to talk about this time of year. The Steelers are off until a week from Saturday, the Tarheels just finished off their last creampuff before starting the real ACC schedule (offense intended to
Virginia Tech
), and the Red Sox are still a month or so away from pitchers and catchers reporting. Consequently, I'm relegated to talking about things that marginally have to do with sports, and probably have a lot more to do with crazy stuff that happens to people who also happen to be professional athletes.
Anyway, I mentioned yesterday that Hines Ward was on "
Wheel of Fortune
" and it went surprisingly well. And I don't mean that as a slight. A while ago I
wrote
that being a guest on "WOF" can lead to more bad that good things happening to you. Well, Hines represented himself very well Monday night. Before I go to far, let me give you a little back story. It's NFL Players Week this week and players are paired with hometown fans and the winnings go to a charity of the players' choosing. Hines was teamed up with a Pittsburgher named Lou who looked like Jim Gray after he'd overdosed on
Jolt
. Hines and Lou went up against Jevon Kearse and Torry Holt. And while they held their own, Torry Holt and his partner pulled it out in the end (When I say "partner" I'm not doing Holt's "WOF" teammate justice. She was a cross between Sgt. Carter and your high school volleyball coach; by the end of the show you got the sense that Holt had to get permission from her before he could suggest a letter).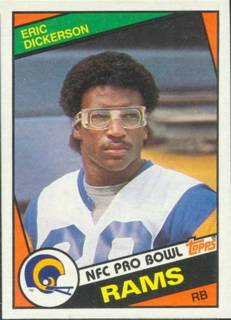 Monday must have been the star-studded affair, because last night's
crew
included Brandon Stokley, Warrick Dunn and Kurt Warner; and it gets worse, because
Wednesday
has Eric Dickerson, Nate Burelson and Willie McGinest (I was all set to put Eric Dickerson in parentheses followed by a question mark, but then I read Nate Burelson's name). How did "WOF" have to settle for this motley crew, and maybe more importantly, how did they land Eric Dickerson? As long as they're making a crazy guest list, why not have O.J. Simpson and Deion Sanders on the show too? The Juice's charity could be some golf foundation whose pledge is to help him break 100; Freon Deion could invoke the name of the Lord before every spin of the wheel, and then do his little touchdown shimmy after each puzzle. Just a thought.
***
About 30 minutes before last Sunday's game in Buffalo, three idiots got the bright idea to
break into Plax's townhouse
. The only problem was that one of Plax's neighbors suspected something untoward when he saw a guy crawling through the window. Benefit #37 to living in a good neighborhood: the cops arrived in less than five minutes. Luckily, no one was hurt, but maybe what's most troubling is not that the Three Stooges tried to make off with $65,000 in jewelry, cash and other stuff, but the fact that Plax actually had $65,000 worth of jewelry. I mean really, what does a grown man do with that much jewelry (other than set himself up to have it stolen)? Hmmm, I wonder how much jewelry Jeff Reed keeps on hand at his apartment?
***
Rounding out my trifecta of inane topics is this little nugget from none other than sportswriter-turned-gossip columnist,
Ed Bouchette
:
"...Just received a call from Las Vegas. Reporter there is checking out information that Ben Roethlisberger is dating a rather prominent pinup girl from the LPGA, Natalie Gulbis. Big news. Big, big news. Who knew Big Ben even liked golf."
So Ben Roethlisberger is finally using his fame for something useful: getting a girlfriend (just in case you needed one more reason to convince yourself that
Kyle Boller
will always be second fiddle to Big Ben). So while Roethlisberger is dating attractive, wholesome golfers, Boller is just concluding his ride on the
Tara Reid-go-round
-- after about 12 other guys, and Reid was last seen with Sergei Federov (Federov? If that ain't rock bottom, the good news for Reid is that she doesn't have far to fall). Anyway, I'm waiting for the photos from the Roethlisberger/Plaxico double date so I can see exactly how much jewelry two guys can wear at one time. Good times.